---
Here it is Mike's Ultimate Roadster

This is going to be one of the most challenging cars that we have ever built. Everything on this car is custom and very expensive. Mike has a very detailed layout of the car and expectations. This car is being built as a high horsepower show car. This car will be surfacing in several publications down the road. The car is powered by an LS6 with Lunati crank, rods, stage II heads and a custom built magnacharger. Its backed up with a G50/52 transaxle built by Power Haus II . This transaxle started out as a new G50/52 and then built to take the horsepower. The trans is run upside down and has a spayer system and external pump setup. The gears were frozen to change the molecular structure of the steel. Steel syncros were used to replace the factory brass ones. The chassis is a replica chassis . We have made a few of our own modifications to the chassis to use the G50 such as a steel tunnel and a torsion style swaybar in the rear and Modified front control arms and ball joints. We are using AFCO 2 way adjustable racing coil overs. We also are using 2500 LBS air bags on the front for the air ride. This car also uses the real lambo climate control and center console switches. It also has a built in radar detector.
This car has a top speed of about 185 MPH.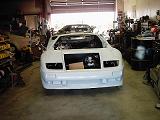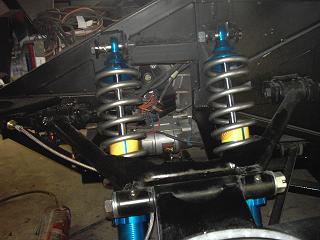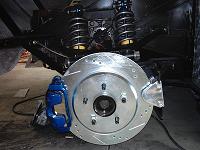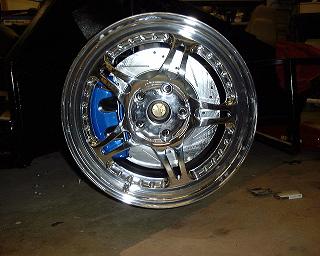 Italian Designes' Kelly Hays at the dyno with world renowned engine tuner Ed Wright (center)creator of the Fast Chip, and his right hand man John McIntire(left).