Complete 6.0 Body Kits From B&B CUSTOMS
Welcome To Hays Automotive Industries
Italian Designes Site will be upgraded to Hays Automotive Industries. Our goal is to provide the highest quality parts and designs to our customers that are backed with the highest level of customer service. We offer complete custom car building for all makes and models including replicas. HAI is also on file with most major insurance companies for all collision repair work of late model vehicles including domestic and exotic supercars. HAI is an installer of Pro Charger forced induction systems. We also offer fiberglass columns statues and other custom home design items. Services include custom design work for auto industry, custom paint and body work and performance upgrades for automovite and marine applications.
CHECK OUT OUR GROUND BREAKING CAR THAT STARTED OUR REPLICA BUSINESS

We Now Have Financing Available
Financing is available for Classics, Muscle Cars, Replicas and Exotic
with Approved Credit
SOLD !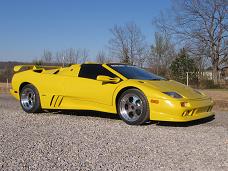 Check out this HOT TURNKEY!!! This car is tried and true. A Proven Daily Driver
Click on the image and check out this amazing car!
This car originally sold for $90,000.00
We can also arrange for Finance
This car has a 3800 Supercharged V6 with a 5spd
New A/C, this car has been exceptionally maintained adult driven and used as a daily driver for the last
5 Years. This car was built for the Presidentt of Italian Designes by Italian Designes it has the best of everything. There are lots of cheap low quality cars out there but this is one that caught the attention of Audi. Yes its that good.
This car was track tested before it was put on the street and then sold to this owner.
Serious buyers only.

colbyent@yahoo.com


Check out our past projects.
John's V-12 Roadster
Click on image to see other items for sale!
Countach Limo Limited Edition SOLD!!!


For Sale Complete Diablo molds Makes Roadster, 6.0 and SV.
Call for details
7,000.00




Last Update 11-13-14
All images copyright 2003 HaysAuto. For problems or questions regarding this web contact [diablobuilder@HAYSAUTO.COM].
exotic, supercar, mid engine, twin turbo, lamborghini, ferrari, porsche, koenigsegg, saleen, diablo, murcilago, spyder, cad designed chassis, fastest production car, automobile, all wheel drive, awd, record holder, carbon fiber body, chrome molly chassis, billet control arms, rocker suspension, corvette, trans am, Viper, LS2, ls1, ls6, ford gt, ford igt40, Bentley, bugat, rolls royce, hummer, cadillac, sema show, Detroit auto show, Chicago auto show, Geneva auto show. enzo, ssc aero, conept car, automobile, prototype,concept car,ccr,ccx,f1,Countach, Mclaren,fiberglas,Carbon Fiber,
kitcar, replica, kit car